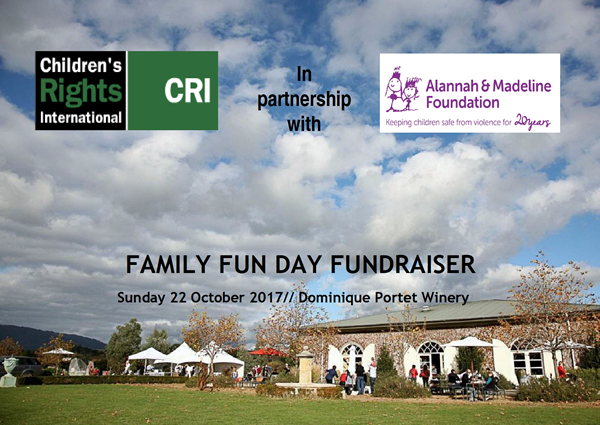 Please join us to help this worthy cause
THE CAUSE
The Family Fun Day Fundraiser is a charity fundraiser event which hopes to raise money that will support CRI who are working on the ground with the Cambodian government to ensure that the new law is properly and effectively implemented. This is a huge task and CRI is working in conjunction with UNICEF Cambodia and other NGO's to achieve this. This is a great opportunity to assist an Australian NGO to make a real difference to the lives of Cambodian children, but it can only be achieved with your support.
WHY?
Only 37 years ago approximately 2.3 million Cambodian people perished as a consequence of the genocidal Khmer Rouge (KR) regime.
The KR saw the majority of educated classes, including lawyers, judges, professors, and doctors perish.
Many of the educated classes escaped overseas; many did not return.
The majority of the population in Cambodia is UNDER the age of 30.
WHAT'S ON
ACTIVITIES AND ENTERTAINMENT
LUNCH/LIVE AUCTION
FOR THE ADULTS:
Pétanque
WINE tasting
Tour of Dominique Portet Winery
FOR THE KIDS:
Face Painting
Jumping Castle
Kids crafts
Balloon artist
Petting Farm
The Hon. Alastair Nicholson AO, RFD, QC has been the Chair of CRI since 2010. He has also had a close association with the Alannah & Madeline Foundation as Chair of its National Centre against Bullying from 2012-2016 and now as an Honorary Ambassador for the Foundation.
Your support of this event will not only assist CRI with its work with the Cambodian government and make a real difference to the lives of Cambodian children, but also the Alannah & Madeline Foundation with its continuing work to keep children safe from violence and bullying.

WHEN: Sunday, 22 October 2017, 11:00 am start
LOCATION: Dominique Portet vineyard – Yarra Valley 870 Maroondah Highway, Coldstream
Melways ref Map 277 A9
*The tax deductible portion of each adult and child ticket is $100 and $12 respectively
To RSVP call Nicholes Family Lawyers on 03 9670 4122 or
This email address is being protected from spambots. You need JavaScript enabled to view it.
with your name and payment details
(registrations are still being taken)
SEE: