Children's Rights International in Cambodia and Vietnam
Children's Rights International has been working on the ground in Cambodia with its partner Legal Aid Cambodia (LAC) since 2005. CRI's current priority, after extensive consultation, is to help establish a Child Friendly Court system in Cambodia. Since that time, with the support of the Cambodian Ministry of Justice, the Child Justice Working Group, the NGO Working Group on Child Justice, the Australian Embassy, AusAID, and UNICEF, considerable progress has been made.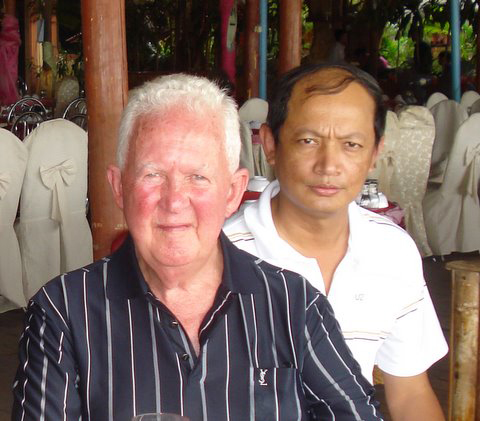 The Hon. Alastair Nicholson, Chair Children's Rights International
and Touch Chiva, Project Officer Legal Aid Cambodia
This partnership will shortly commence to roll out training programmes in Australia and later in Battambang, Siem Reap and Phnom Penh to assist Cambodian judges, prosecutors, police, prison officers, social workers and allied professionals in bringing to Cambodian children, in conflict with the law, their rights as detailed in the United Nations Convention on the Rights of the Child to which Cambodia is a signatory. A Child Friendly Court is the aim. To establish this Court in 3 key provinces is currently seen as a 3-year project. With successful outcomes and additional funding the project could be expanded to other provinces and hopefully to include the whole of Cambodia.
Read more: Children's Rights International in Cambodia and Vietnam